Lerner Digital eReader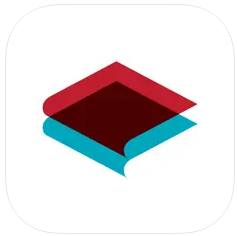 The Lerner Digital eReader App allows users to easily access their library's digital collection. Available for iPad or Chromebook devices, the Lerner Digital eReader App is the most efficient means of searching for digital titles to read…online or off!
From Lerner Digital
All Ages
Free
Elmer's Special Day

It's almost Elmer's Day again for the elephants, and they are getting their colorful parade outfits ready. But in their excitement they are making an awful lot of noise and upsetting the other animals. So Elmer changes the rules and invites every single animal in the jungle to join the parade. And they have a special surprise for Elmer. . . what will it be?
• Gold Star—Kirkus Reviews
• Included in 50 Best iPhone/iPad Apps for Kids—Babble
• "This storybook app is BRILLIANT! Highly recommended"—Fun Educational Apps
• "Absolutely Wonderful"—Wee Share
• "This app is a must-have for Elmer fans"—Internet Gumshoe
• "We have fallen in love with the patchwork elephant!"—A Frugal Friend

Three ways to read:
• "Read to Me—listen to the narrated story with words highlighted as they are read
• "Read It Myself"—read the book in its traditional form
• "Auto Play"—plays like a movie, automatically reading and turning pages. Great for younger children!
By David McKee
From Lerner Digital
Grades PreK-1
$3.99
Lerner AR

Bring books to life with augmented reality! The Lerner AR app allows readers to scan images in AR-compatible books to access thrilling augmented reality experiences. Learn more.
From Lerner Digital
Grades 3-6
Free