Buy Digital Books, Get Print Editions for Free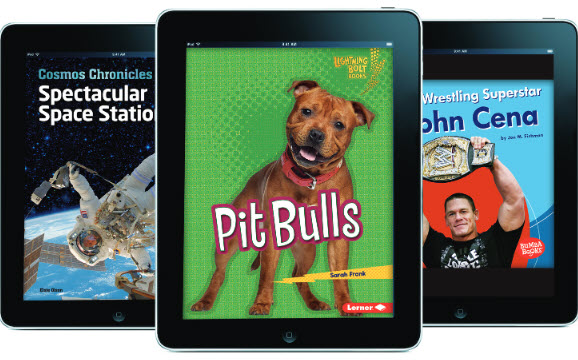 Spend $500 or more on any multi-user eBooks, Lerner Interactive Books, or Audisee eBooks with Audio, and get the hardcover editions of those books for free.
All orders will also qualify for:
Free

MARC

records with Field 856 utilization
Free QR codes – affixed or loose
Free shelf-ready processing on print editions
Free shipping
Promo Code: COMBO2
Free Books – Customer Choice
Includes Print and/or Multi-user eBooks
Select free books in print and/or multi-user digital editions (including eBooks, Lerner Interactive Books™, and Audisee® eBooks with Audio). Incentive titles must be copyright 2021 or older. Customers may choose a mix of print and digital editions.
FREE

PRINT

AND

/OR

MULTI

-

USER

DIGITAL

BOOKS

Orders above $500 qualify for 10 free books of the customer's choice.
Print Editions: Promo Code: SELECT10P
Digital Editions: Promo Code: SELECT10D
Mixed Editions: Promo Code: SELECT10M
All orders placed under these promotions will receive free shipping and shelf-ready processing (including QR codes for digital editions). Fulfillment of print sets is contingent upon existing stock levels. Multi-user digital access limited to a single school or library. Offers expire December 31, 2021. May not be combined with other offers.
GRAND
SLAM
PROMO
With a one-year subscription to the Lerner Sports Database (priced at $149) you can receive your choice of any 7 Lerner Sports titles (print or multi-user eBook editions) for free! All orders will also receive free shelf-ready processing and free shipping. Offer expires December 31, 2021.
Promo Code: GRANDSLAM
TO
PLACE

AN

ORDER

Select your free books, cite the corresponding promo code, and include with your order. Your order totals will not reflect the savings but will be manually updated during processing. If you have questions, you can contact our customer support team.