Kate Havelin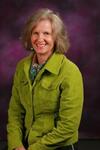 Kate Havelin has written more than a dozen books for young people, including biographies of Queen Elizabeth I, Ulysses Grant, and Che Guevara. The Amelia Bloomer Project included her Victoria Woodhull: Fearless Feminist in its recommended list of books.

Havelin has also written two trail guidebooks for adults, Minnesota Running Trails: Dirt, Gravel, Rocks & Roots and Best Hikes of the Twin Cities, both of which received awards from the Midwest Book Awards. When she's not writing, she likes to read, run, hike, kayak, ski, or snowshoe. Havelin lives in St. Paul with her husband and two teenage sons.
Interview
What was your favorite book when you were a child?

The Diary of Anne Frank

What's your favorite line from a book?

"In the life of each of us, I said to myself, there is a place remote and islanded, and given to endless regret or secret happiness; we are each the uncompanioned hermit and recluse of an hour or a day; we understand our fellows of the cell to whatever age of history they may belong." Sarah Orne Jewett, The Country of the Pointed Firs

Who are your top three favorite authors or illustrators?

Barbara Kingsolver, Bill Bryson, Wallace Stegner

Why did you want to become an author or illustrator?

Since childhood, books have been my raft, my means of travel, escape, and adventure. I love being in and part of the world of books.

Do you have any advice for future authors or illustrators?

Read books, and re-read books, especially when you're young. As I get older, I seldom re-read books. I have trouble finding enough time to read new books and there are always stacks of books in my house I have yet to read. Re-reading is a good way to absorb the rhythm of a book.