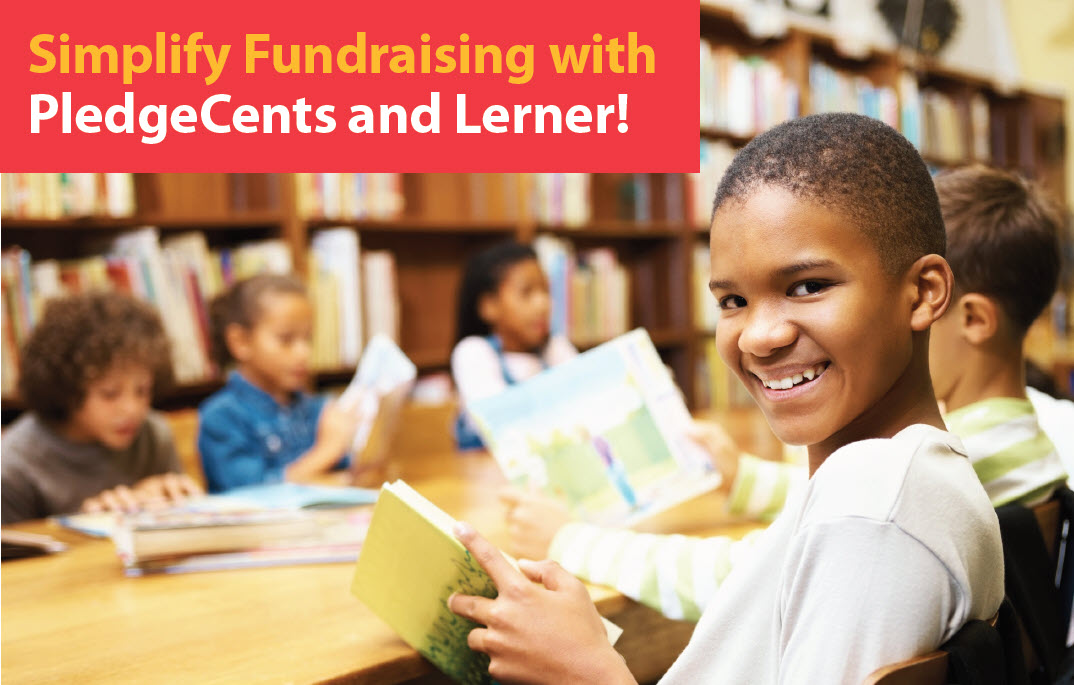 Lerner Publishing Group is excited to be part of the PledgeCents marketplace, which makes it easy for educators to raise money for school and library purchases through PTAs or community fundraisers!

With PledgeCents, you can quickly set up your own free fundraising page, then send it out to your local community—students, parents, local businesses, and community supporters. You can send messages via
email and social media, making it easy to spread the word. PledgeCents charges zero platform fees, and there's no minimum to meet – schools receive all funds raised as credit for Lerner products.

Plus, Lerner makes your money go further. When you spend $500 or more, you can earn incentives— free books, digital books, or devices.
Click here or on the Pledge Cents logo below to get started!

Right click and save the image below for use on Twitter, Facebook, or elsewhere to advertise your fundraising campaign.